The public has recently been made aware that there can be serious side effects to using Essure birth control implants. Thus they are not as safe in all situations as the company that makes them had presented them to be. There is documentation that reveals that the permanent coil has been proven to fail and can thus result in infection. There have been cases where this has even led to a tremendous amount of hemorrhaging.
Some of these women who have been injured by using the Essure birth control implants have already gone on to hire an accident attorney and to file some law suits against the company that manufactures this product. The company is Bayer.
Due to the court ruling recently, which took place in the state of California, there may be many more women seeking out the services of a personal injury attorney, which will lead to many more court cases. The women don't want to sit back any longer. They want to be compensated for the suffering and damage that they have endured as a result of using this device.
The judge by the name of Winifred Y. Smith who serves in the Alameda County Superior Court stated openly that Bayer could quite likely be deemed liable for the occurrence of the injuries brought on by the Essure device, despite the placement of federal regulations that would seem to otherwise protect this industry. Currently there are above two hundred lawsuits that have been filed against the company in just the state of California.
There was a green light given that approved 11 cases in the state of California, though the company called Bayer was trying to ardently call for a dismissal of all cases, basing its request on the fact that there is approval by the FDA regarding the Essure implants. Thus Bayer held its position that it could not be accounted liable for any injures that women sustained during the times that they used the Essure implants.
But the truth of the matter is that the FDA does not state that the implant is completely safe, since the FDA did recently require the placement of a black box warning on the packaging of the Essure implants. The warning is very serious in nature and is not to be taken lightly as it informs that there could be a high risk of serious complications during usage. Also, a statement was issued that said that more intense research must be conducted in order to have a clearer understanding about which women may be at more risk for injuries and complications than other women.
Some of the complications may include dizziness, pelvic or back discomfort, cramping, pelvic pain, perforation of the uterus, vaginal bleeding and more. If you as a woman have experienced any of these issues or other problems with the usage of the Essure implant, then you really should seek to speak with a personal injury attorney.
read more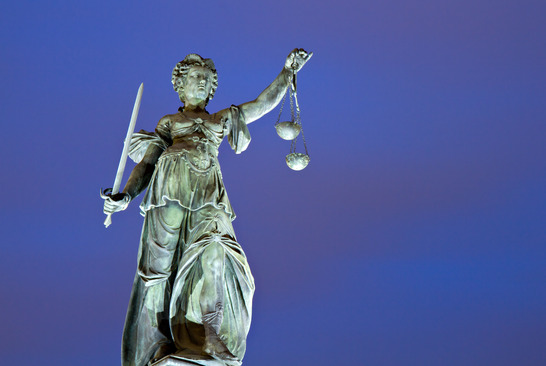 It's a tough situation, being involved in a car accident. It's even tougher when you have no idea of what to do or where to turn. Everyone says to hire the best accident attorney Fresno has to offer. How many of these people tell you how to do it. Most of them don't. They just simply tell you to hire a Fresno car accident lawyer and hope for the best.
THE HIDDEN SECRETS DISCOVERED BY US FOR YOU
1)Find a lawyer that works exclusively in the "personal injury" category. This subject is very intricate and complicated. You will risk the quality of your representation and that of yourself. It's like hiring someone to handle your divorce, when all he does is handle bankruptcy stuff. It's not going to get you anywhere.
2)Hire someone who is capable of taking your case to court if necessary. In other words, do not just hire a pencil pusher. If your lawyer can't handle a court case and win, than he shouldn't be on your short list for representation.
3) Hire someone who is going to take your case seriously. This person or firm should also have the financial resources to do this. This is your life we are talking about. Do not put your fate in the hands of someone who really doesn't care what happens one way or the other.
How do I know if my case is serious? It's going to be quite expensive to prepare. There has to be a sufficient line of credit ready and available. This is what we mean by "resources available". If the person or firm really doesn't have the money to fully equip your case, than you shouldn't be using them.
4) Is it a good idea to talk to some of your lawyer's past clients. Actually, in some cases it is a good idea. It will help you get a better perspective on the person you are considering hiring. The past clients can give you an insight on what to expect and what not to expect. This is a good thing. This will help remove any and all assumptions you might have going into the process.
Any personal injury lawyer worth his or her salt should be okay with this. If they are not, there might be a reason why. It might also be something negative. It's best to know everything upfront. If he is saying no to talking to the past clients, than find out why. Based on what they say, you will get some idea of how to proceed forward.
5)Has your lawyer written any article in this field. We are not saying this is a requirement, but it should be considered at least. This is further proof that the person knows what they are talking about. You will need this when you move forward with your case.
6)Being an active member in Trial Lawyer Groups is also a good thing. It's best to hire someone who is on both the state and national lists. The more groups your lawyer is on the better. Insurance companies can play dirty tricks. Anyone connected with the other side can manipulate the facts to their liking. You need a personal injury lawyer who is up to date on all of this and can fight it ethically.
Just because the other side plays dirty, that doesn't mean you have to. Hire based on logical and sound advice. If you do this, than you are already a winner.
The article was written by the best Los Angeles personal injury lawyers at Pacific Attorney Group – a premier law firm who offers 24/7 free consultation to all those who were injured in accidents.
read more